AirAsia New Year Trip 2019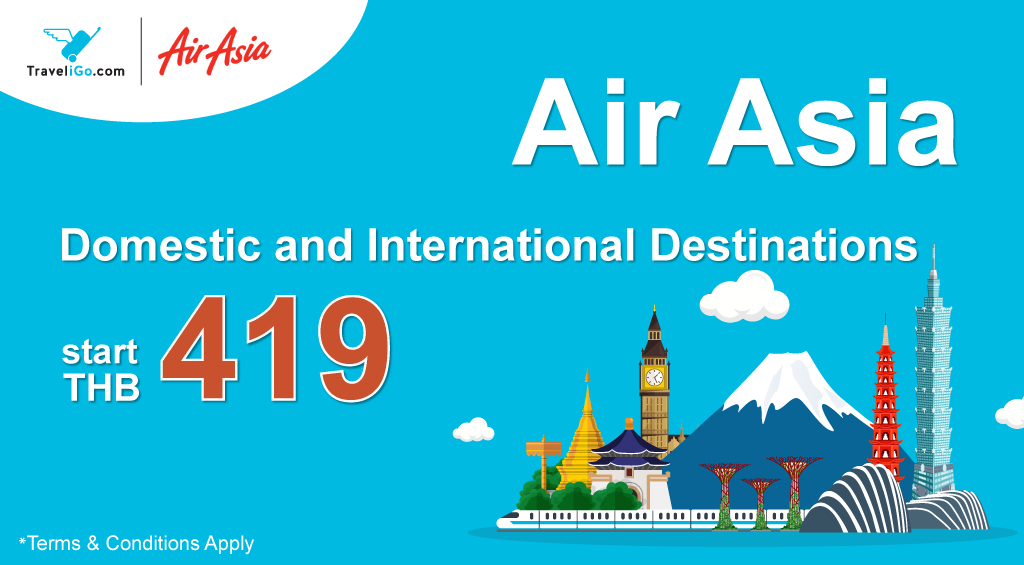 Air Asia
New Year Trip 2019
Promotion Period : Today till 20 January 2019
Travel Period : Today till 31 July 2019
• Domestic start price 419 THB
• International start price 1,019 THB
*terms and conditions apply
Terms and Conditions :
• This promotion ticket can be booked during Today till 20 January 2019.
• This promotion ticket can be used for traveling during oday till 31 July 2019.
• Free 7kg. carry-on baggage
• This promotion cannot be used in conjunction with any other promotion.
• Promotion seats are limited on each flight and may not be available on some days and some flights.
• Tickets are non-refundable.
• For any other regular fares, the booking and payment can be made at all channels as normal practice.
• Other terms and conditions remain in accordance with Air Asia's general terms and conditions.
• Air Asia reserves the right to change any terms and conditions of this promotion without prior notice.
Book Cheaper on TraveliGo Application
All Seats. All Flights!
Install for free!
Answer your questions. Just call us at
TraveliGo Tel.+66 (0)2 187 1008
TraveliGo @Central World Tel.+66 (0)2 103 1539