Thai Airways Australia Special 2018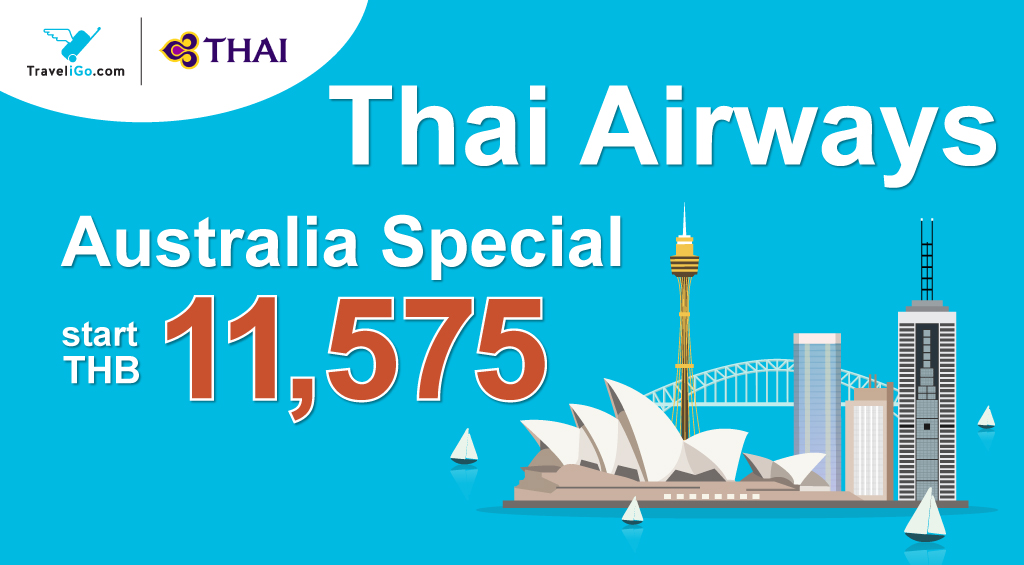 Thai Airways - Australia Special 2018
Booking: Today - 15 December 2018
Travel: Today - 15 December 2018
**This special price must be booked prior to 30 days before departure date**
This promotion cannot be used in conjunction with other promotions.
Limited seats per flight and may not be available on some flights.
Fares are correct at the time of publication; however, the levels may vary based on fluctuations
**THAI Airways reserves the right to change fares and conditions without prior notice.**
Book Cheaper on TraveliGo Application
All Seats. All Flights!
Install for free!
Answer your questions. Just call us at
TraveliGo Tel.+66 (0)2 187 1008
TraveliGo @Central World Tel.+66 (0)2 103 1539