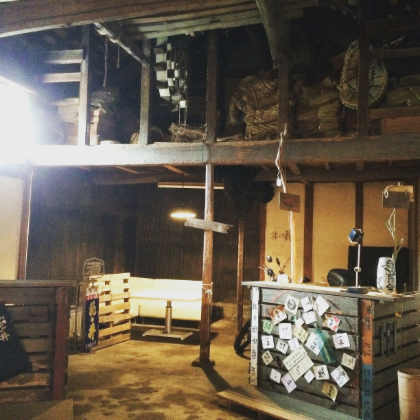 Explore and experience a hidden old town in Ibaraki prefecture that is not far from Tokyo. See a traditional sake brewery, a shrine, and a stone shop. Experience organic indigo dye painting (Aizome). Eat lunch in a traditional Japanese-style hotel.
No Cancellation
Show Printed Voucher
Operating Hours


* Highlights * Visit a sake brewery, Hana No I, which has been open for more than 220 years Have lunch in a traditional ryokan that is registered as an important cultural property Experience dying a handkerchief using organic indigo (Aizome) Visit a stone shop and meet a traditional craftsman See a shrine which is said to be 1000 years old * Description * * What you need to bring * N/A * Meeting Point * Shinjuku station * Cancellation Policy * Free Cancellation, up to 1 Week Prior Full refund 7 days prior to your experience * Must be made 7 full days prior to 12:00 AM local time the day your experience is scheduled. For example, if your experience is scheduled for May 21st at 6pm, cancel by May 14th 12:00 AM in the experience's timezone for a full refund. * If you cancel less than 7 days in advance, the experience is non-refundable. If you still need to cancel your booking, you can do so from your Dashboard. Go to Dashboard > Your Bookings to find all your upcoming experiences. Click through to the booking you want to cancel; at the bottom, you'll find a reminder of the experience's cancellation policy and a button to cancel your booking. The experience's cancellation policy will determine whether or not you receive a full refund. Please note that your experience is only officially cancelled when you receive an email from us confirming the cancellation and your refund status.