Choose Travel Insurance with COVID-19 Coverage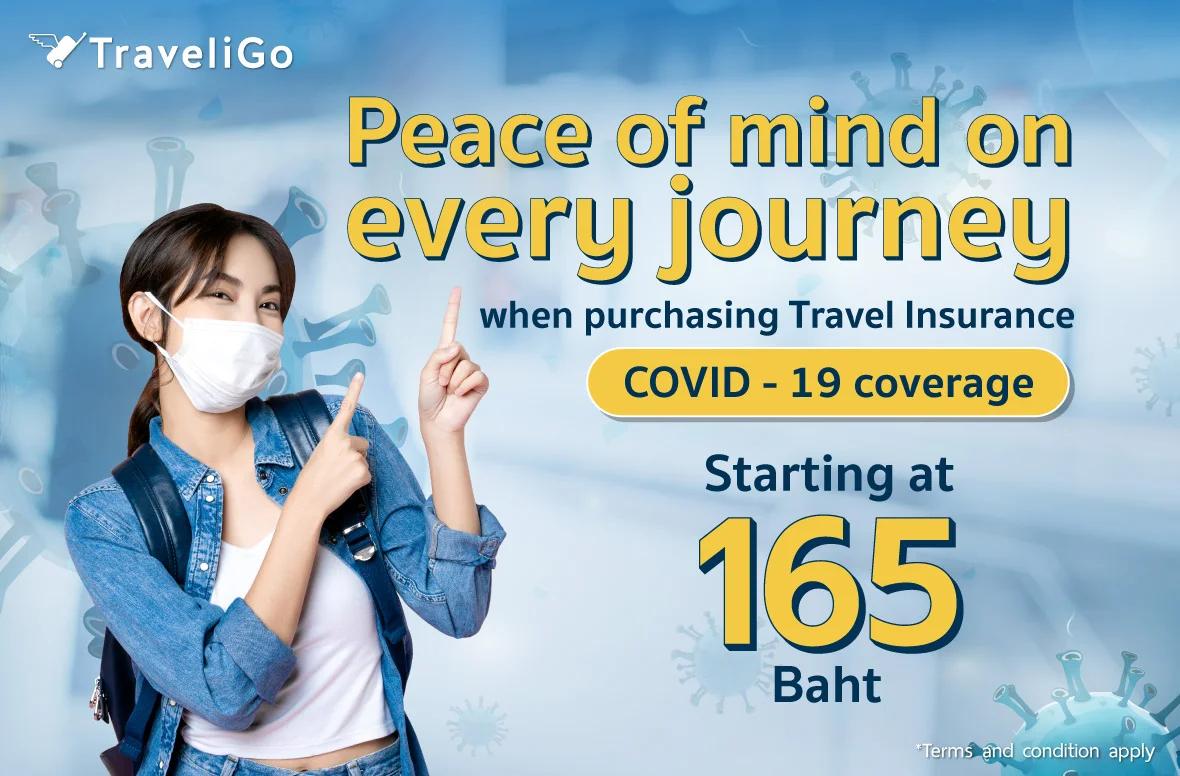 Secure and protect yourself
Choose Travel Insurance
at TraveliGo
Starting at 165 Baht
FREE! COVID-19 Coverage ✔
*Terms and conditions apply.

Terms & Conditions
• The promotion valid for online payment and
pay through website
TraveliGo
in Thai Baht (THB) currency only.
• This promotion cannot be transferred or given to other collectors, change / exchange / refund.
• We reserve the right to change terms and conditions or cancel this promotion without notice. In case of dispute, the decision of TraveliGo are final considered.
Answer your questions. Just call us at